Konftel keeps surprising: CAM 10 completes a family
In the time that it is sure that WFH is here to stay, Konftel adds a significant missing link to the portfolio: the entry level webcam. The addition of a Full HD (1080P) webcam, allows Konftel to be a sticky friend for Work From Home (WFH) conference ingredients.
Konftel is the inventor of the conference phone. Although Polycom (now Poly) is the known face in this arena, with its triangular conference phone featured in any boardroom, movie, conference room, meeting place any many other prominent locations, Konftel should be recognised as the inventor of a speakerphone based conference technique.
The Swedish company was acquired by Avaya some years ago, but still operates as Konftel and is still loved by many. Needless to say that companies like Volvo, Ikea and Ericsson, have a slight preference for Konftel when it comes to great sound. In past years, Konftel reconsidered the strategy of voice only and added video to the portfolio. A number of smart packages, designed around a conference phone base unit, debuted in a market looking for consistency, smooth operation and versatile access to ubiquitous meetings.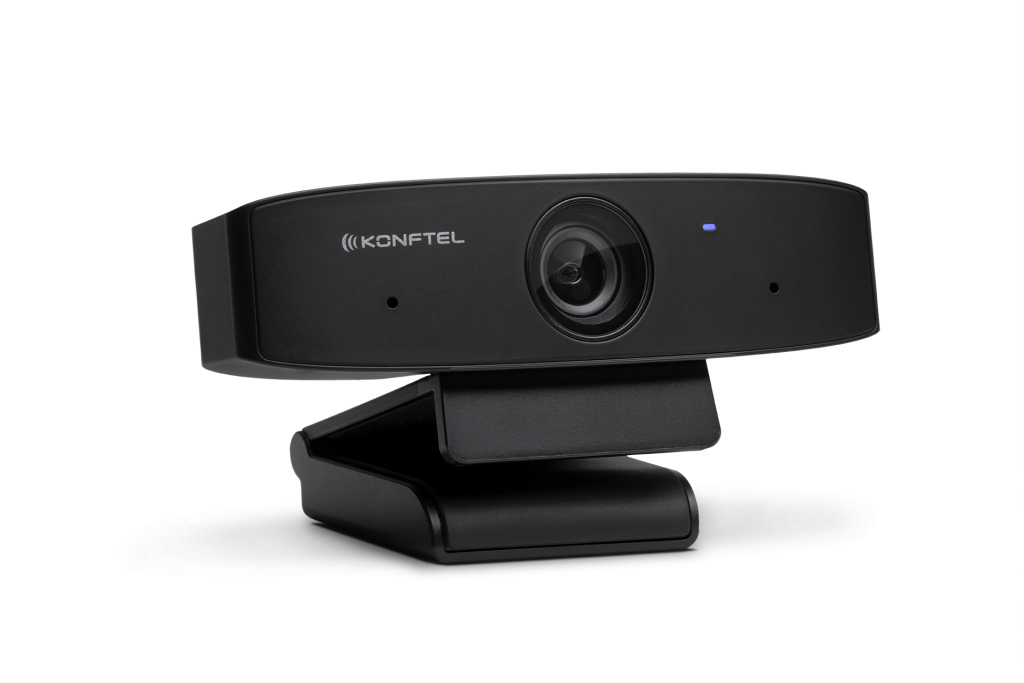 The headset combines nice image and good sound (microphone) and delivers a sharp video conference. Together with a headset (but preferably Konftel Ego speakerphone), this is the perfect combo for a minimalistic WFH package that upgrades the embedded webcam in a laptop significantly. And especially for those who love Konftel, which is a group of buyers who once bought Konftel and will continue to love everything this Swedish company produces.