Pexip & Logitech create a new experience and it is fantastic
Pexip Room is the long waited for solution that is now being introduced by Pexip in close cooperation with Logitech. Honestly, the industry (of audio visual integrators) has speculated for quite some time about a hardware endpoint to be included in Pexip's offering. And the winner is Logitech.
Logitech debuted professional video conferencing systems with Logitech Tap, close to a year ago when products like Rally (4K PTZ Camera) and MeetUp (4K video bar solution) were introduced. Logitech Tap is a touch console based system that directly talks to the Intel NUC and the camera of choice. The NUC could be configured with Zoom or Teams. In a little different setting, the NUC could be replaced by a Chromebox, making it an official Google Meet solution. Logitech Tap has been deployed in large numbers across organisations of all sizes, world wide.
With the introduction of a more compelling product, called Logitech Rally Bar, available as 'Rally Bar' and 'Rally Bar Mini', Logitech addressed the demands of a market in need of all in one solutions. With Rally Bar, Logitech put the operating system in the all-in-one device, eliminating the need for the NUC. Rally Bar and Rally Bar Mini are products that will meet their customers early spring 2021.
At the same time, Pexip already spread the rumours around its loyal base of resellers that something exciting was about to happen. And with the introduction of Pexip Room, the insiders just had to wait and gamble which product could be packed with Pexip. The Pexip meeting experience can now be brought to the digital workplace with Pexip Room, a software application typically designed for the Android-based video room systems.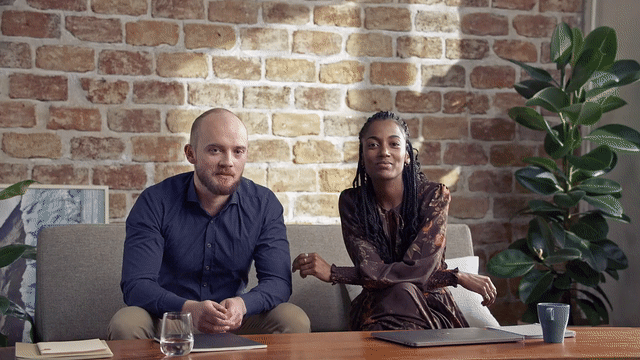 The Pexip advantage is great: first of all, Pexip bridges legacy systems and new technologies. It enables Google Meet to interop with other systems, it allows Microsoft Teams meetings to be joined by legacy systems and now it brings platform independency to Logitech Rally Bar.
Advanced technologies, like the AI based framing technique, makes a so called adaptive composition of the image. 4K typically allows for Full High Definition images to be selected by the camera and be presented with lossless quality to the other side.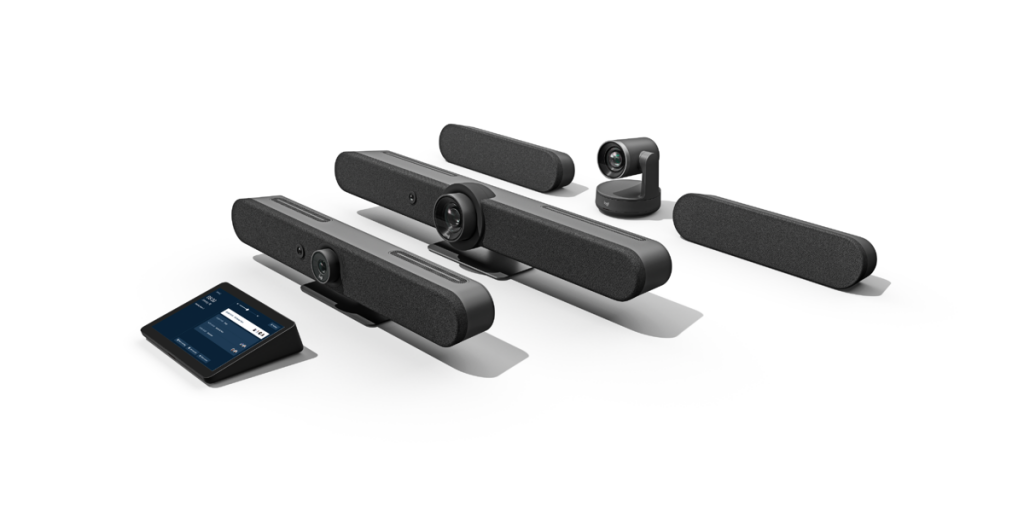 With the ease of use known as 'One Touch Join', users can literally tap into a meeting. There is no need to manually dial in or dig out a conference code from a meeting invite. Simply enter the room and press the button to join the next meeting, that is what Pexip preaches.
Securing the environment is also an important aspect for Pexip. Many meeting rooms, especially Teams and Zoom based video conferencing rooms, do not provide a single layer of security. Regardless how easy it is to do a simple install with a minimum effort of security. The reason is that so many meeting rooms are based on hand picked devices and make a non-consistent system, foregoing all company's security policies. Logitech and Pexip have a simple answer to this and offer an easy to deploy all-in-one system to bring both quality and security back to the meeting rooms.
Pexip Room is a corporate solution for mass deployment of safe, reliable and intelligent room systems for a multiplicity of meeting networks.
Pexip has partnered with Logitech® to provide a secure, flexible meeting platform for rooms of all sizes. The Logitech Rally family of all-in-one video bars and modular conference camera systems run on Logitech's CollabOS and delivers the performance, installation ease, and device management tools you need to video-enable small, medium, large, and multipurpose rooms throughout the workplace.