Adok makes collaboration portable and ubiquitous
The French startup Adok is launching an interesting product to meet a growing demand for collaboration in every workspace. The product, a portable projector with touch capabilities, is an ideal equivalent of a touch display in places where you simply do not have this display available.
Imagine having the need to browse building or construction documents instantly. In 99 out of 100 times, you are not on the location where the touch display is. Adok makes the touch display portable and brings it everywhere. All you would need is a connection to power and a flat surface: like a table.
The idea of Adok is very smart: it houses a (Windows 10) PC and projector in a small, ultra portable and light, casing designed to be positioned on any table. The intelligence is the smart instant projection with touch capacity, with multiple fingers! The projector starts up along with the computer (all in one built) and displays an equivalent of 38″ display with touch on the table.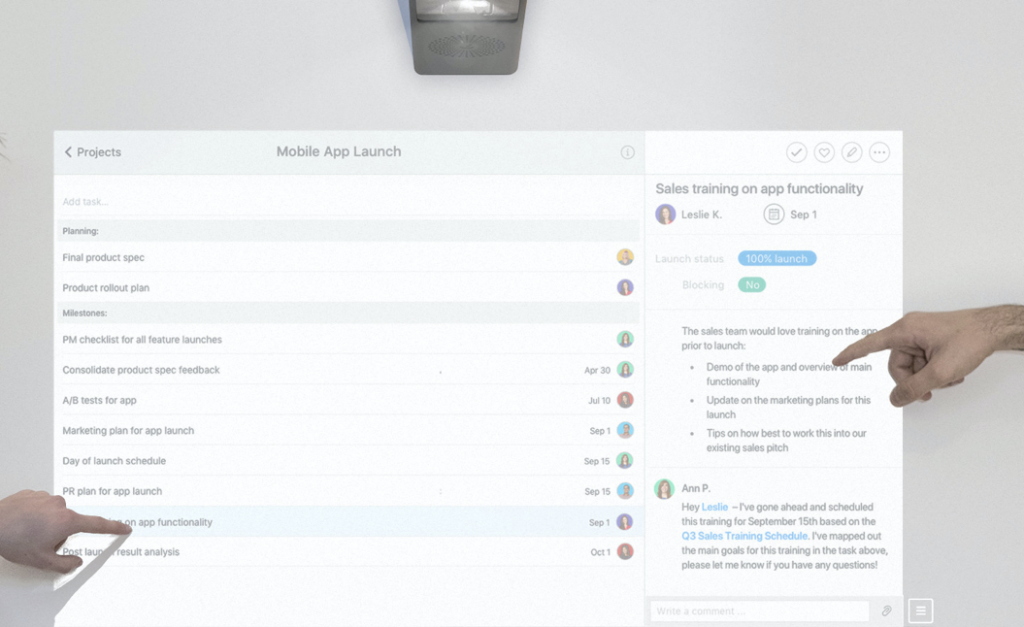 The ease of use speaks for itself: the user is familiar with the Windows interface and can use fingers instead of the mouse. Since Windows 10 is fully designed for touch, many applications will instantly foster true collaboration using Adok. The 38″ equivalent is just big enough for 2 or 3 people to sit around the table and focus on the work. It works like any other PC, just with the big difference that it projects the display on the table. And obviously with the fact that you can touch on the table and pinch on objects to enlarge them or make them smaller.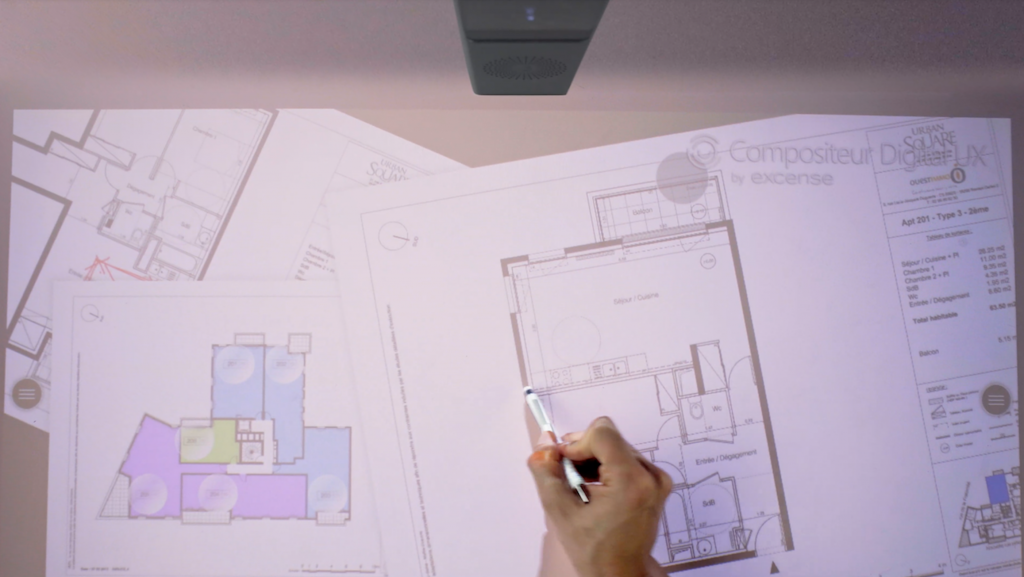 Adok is hardly bigger than a laptop. With dimensions of 36 x 13 x 8 cm and a weight of less than 3 Kg, it easily fits in bagpacks or briefcases. Adok focuses on education, training, planning, designing and practically all segments where whiteboarding is involved.
Main features and characteristics:
Windows 10 PC (W10 Enterprise, 64 Bits)
Built in projector with 270 lumens, 600:1 contrast ratio
38″ Projection area, 1.280 x 720 resolution
Multi touch capacity
Built in microphone, speaker and webcam
WiFi, Intel Celecon, HD Graphics 620, 128 GB SSD
2x USB 3.0 / Bluetooth / 2 hour battery life