New Teams devices to enhance collaboration and meetings
The Windows collaboration display by Avocor is the world's first and only Windows collaboration display certified for both Microsoft Teams and Azure. Featuring an advanced interactive display, natural inking and innovative IoT sensor technologies, the AVW-6555 is designed to enhance colaboration and accelerate teamwork. Avocor's AVW-6555 also provides seamless integration with Microsoft Teams video and audio-conferencing capabiities immediately with a Teams-enabled computer.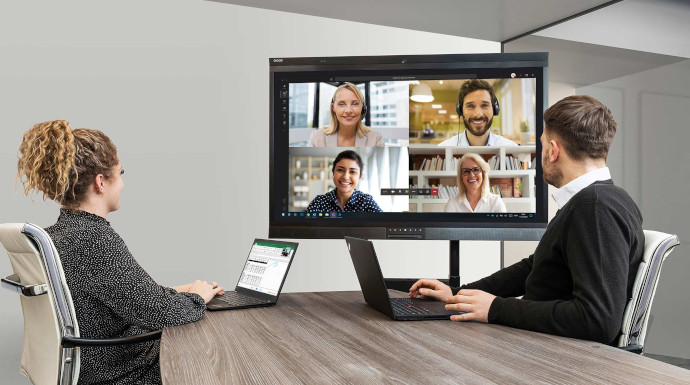 Avocor's AVW-6555 display is designed together with Microsoft to facilitate teamwork. The 4K-touch display delivers amazing depth and color and creates a lifelike experience in your video calls. Microsoft 365 productivity tools are readily available, facilitating a seamless integration for all participants. Collaboration at its finest!